Easy, fast and powerful software for scientific and industrial CT
Get your free evaluation license now!
Contact
Versatile tools for image improvements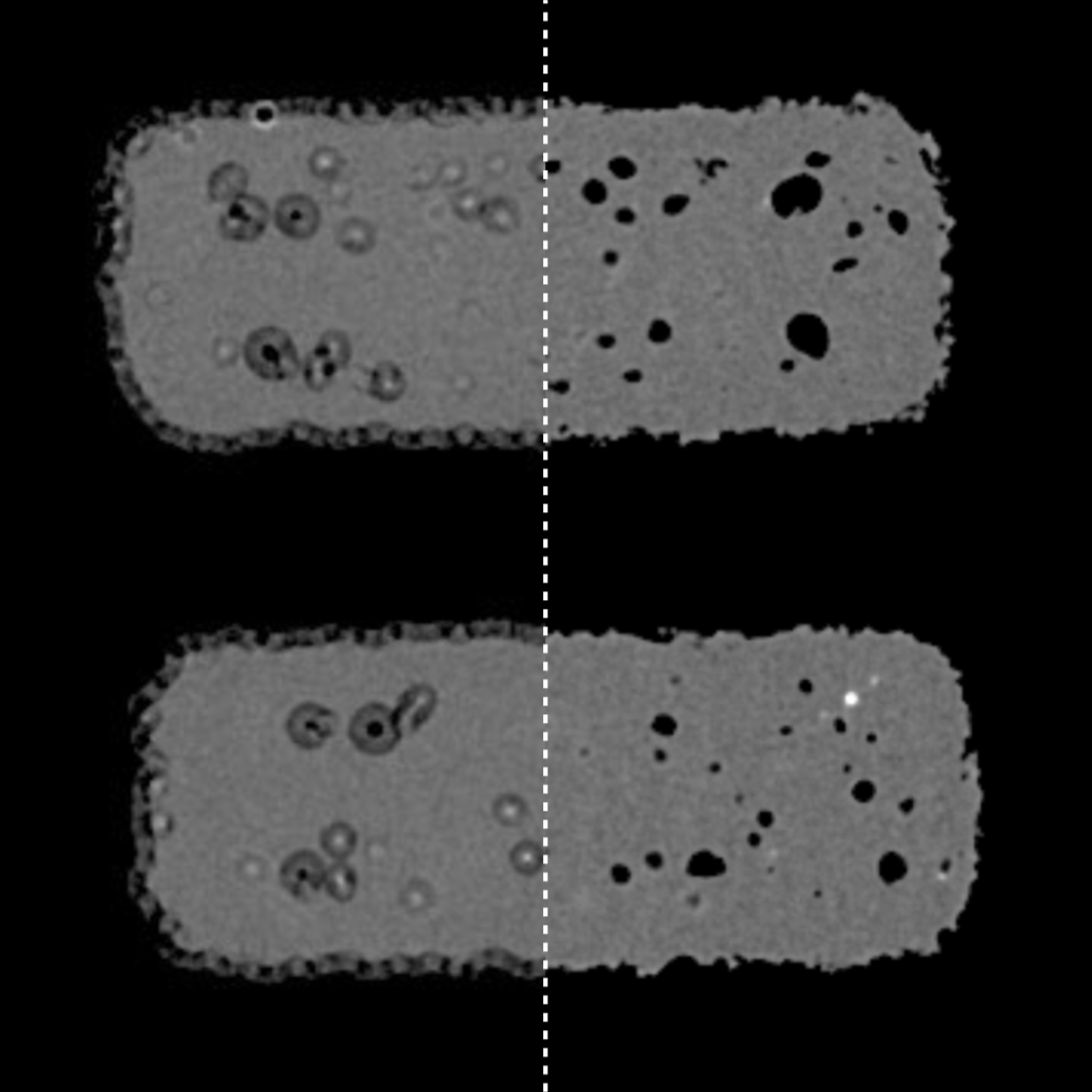 Geometrical errors
Rotation offset
Axis tilt
Detector tilt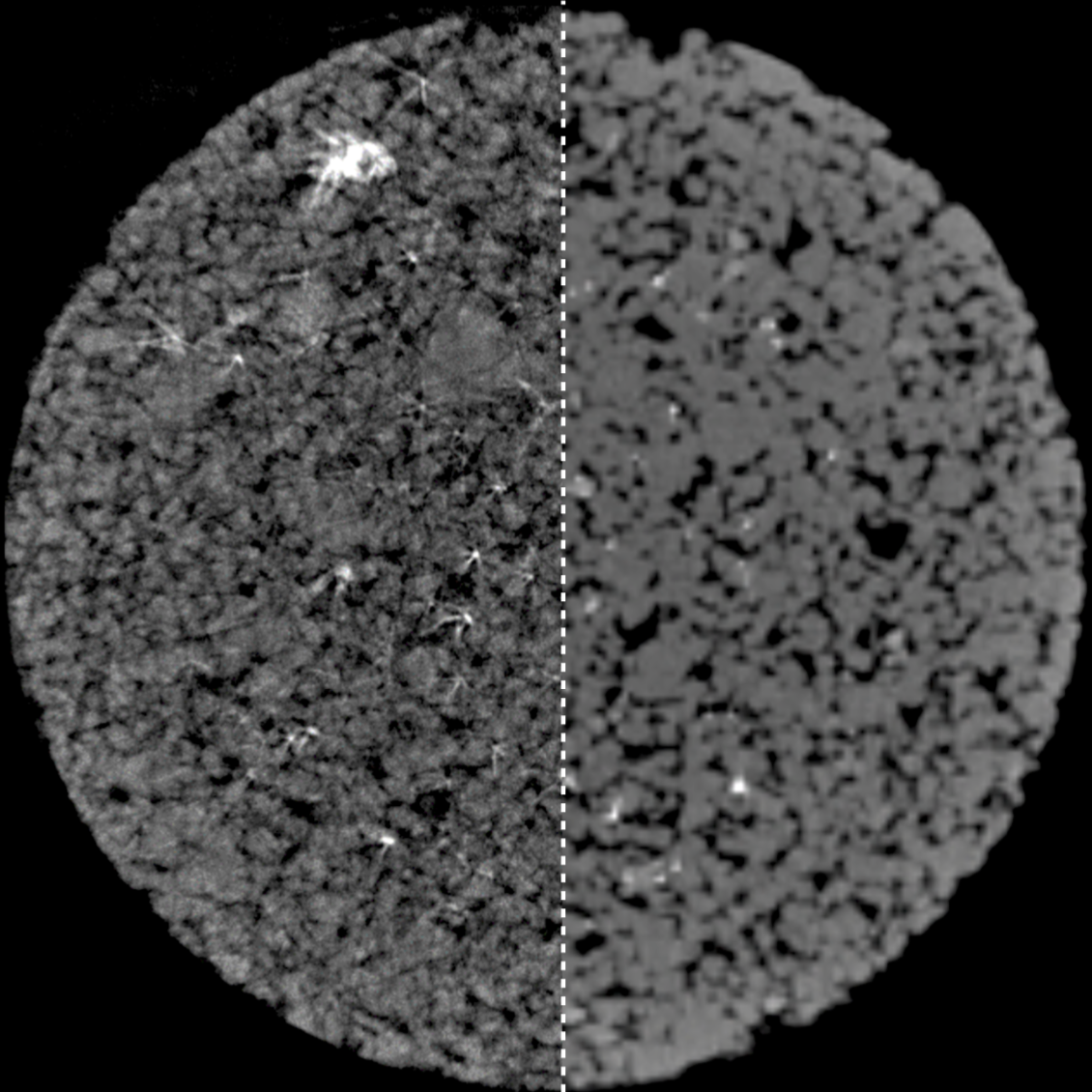 Scan instabilities
Drift of focal spot
Ring artifacts
Object motion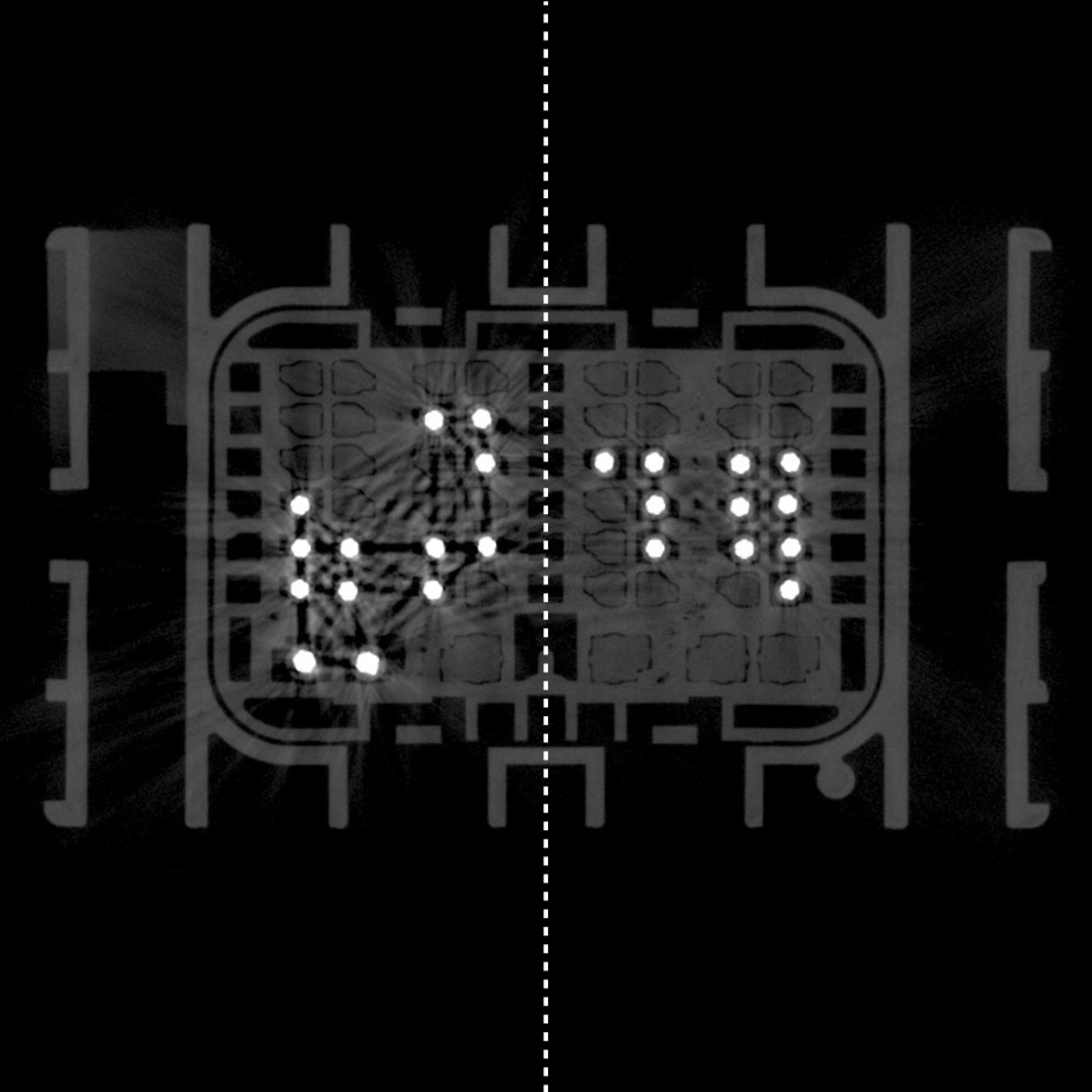 Beam hardening
Cupping artifacts
Streak artifacts
Metal artifacts
Intuitive graphical user interface
Stand-alone software
X-AID runs as stand-alone application and is available for Windows 10 and Linux. (A GPU card is recommended.)
Easy operation
X-AID is developed in close collaboration with experienced CT users to guarantee a simple use of the software.
Semi-automated workflow
X-AID provides high-quality 3D CT data volumes without the need for profound knowledge in data processing.
Independent from system
X-AID features data-reading routines for many common X-ray devices and the list is continuously extended.
Fast results
X-AID is optimized for multi-GPU and achieves fast results even for larger data sizes. The software is compatible with Nvidia and AMD. We can support you to choose the most suitable hardware configuration to profit most from X-AID for your specific needs.
7s
1024x1024x1601
1 GPU (Titan X)
4s
1024x1024x1601
2 GPU (Titan X)
10s
1024x1024x1601
1 GPU (AMD Radeon Pro)
7s
1024x1024x1601
2 GPU (AMD Radeon Pro)
84s
2048x2048x2200
1 GPU (Ti2080)
45s
2048x2048x2200
2 GPU (Ti2080)
21min
4072x4072x4000
2 GPU (Titan X)
12min
4072x4072x4000
4 GPU (Titan X)
Reconstruction of various CT scanning modes
Iterative reconstruction
Increase your image quality
and sample throughput
The efficient multi-GPU-based module for iterative CT reconstruction delivers superior image quality with comparably short reconstruction times. The semi-automated reconstruction workflow requires no knowledge about iterative reconstruction to obtain best reconstruction results.
Integrated 3D slice viewer
The final CT data can be directly displayed within X-AID. Any cross-section through the 3D volume can quickly be visualized to find the best views of critical regions and measure specific details.
Quick inspection of specific cross-sections
Screen cross-sectional slices through the 3D volume in all three dimensions for a first assessment of the data.
Basic measuring and reporting tools
Measure distances, add comments to certain features and save the edited images with one click.
Several data export formats available
Transfer the data into other common software tools to perform more sophisticated analysis tasks when needed.
Export of user-defined
sub-volumes
Select different 3D regions-of-interest directly within X-AID and only export these sub-volumes to save storage space.
Stand-alone 3D viewer
Create 3D renderings of your objects
Our new CT data viewer features the possibility to create 3D renderings and surface meshes of your object. The mesh can be exported as .stl-file and used for further actions like 3D printing or simulations. The viewer is independent from the actual data processing routines and facilitates the process of sharing results with collaborators or customers. The viewer will be freely available for all X-AID users.
API for Python and C++
All functionality within X-AID is accessible from a fully documented API with bindings available for Python and C++. The API can be used for the prototyping of automated workflows, the development of innovative X-ray imaging techniques (e.g. phase-contrast or spectral imaging) and the integration in existing software.